Fertility Acupuncture
Begin your journey of Transformation
Getting your body ready for pregnancy doesn't have to be a stressful and expensive process. White Birch Clinic Fertility protocol boosts your body's natural power to prepare you for a healthy conception and pregnancy. We work with you in a holistic way to address all your body's needs. Whether you are trying to conceive naturally or using Acupuncture as an adjunct treatment, we boast of success rates over 75%. We are your one-stop shop for reproductive health for men and women. We provide pre-conception care, miscarriage prevention and post-partum support.
Trying to conceive or not, reproductive health is important! We effectively treat PMS, PCOS, Endometriosis, Fibroids, Hormone and Ovulatory disorders, PME, Low Libido and more.
Stress, Anxiety, Lifestyle, and Nutrition are all important factors when it comes to fertility. We will give you recommendations tailored to your individualized constitution.
Begin your journey of transformation
Improve your chances of conception by contacting us today.
Fertility is in Decline
The way we live our lives has compromised our fertility and diminished our body's ability to create life. Couples struggling with infertility are left desperate, stressed, and on the hook for expensive and invasive treatments that often create more overwhelm and anxiety.
It does NOT have to be like this. The process of TTC and staying pregnant should be a joyful and harmonious experience. A magical time of your life, when you prepare your body for this amazing process of creating life.
We are experiencing an alarming decline in fertility. In fact, Stats Canada estimates that 1 in every 6 couples in Canada experiences infertility. Not only is this a high rate, but this number also represents double the infertility rate since the 1980s.
How can White Birch Clinic Help?
At White Birch Clinic our focus is on your transformation. We target reproductive health while also replenishing your general health. We start by doing an in-depth assessment of where the blocks are.
Acupuncture is the star of the show for our fertility protocol. Backed by science and research, it is a powerful tool for optimal health! We also prescribe Herbal Medicine to boost organs. Each patient goes home empowered with pro-tips on lifestyle changes, food, exercise, and supplements for fertility.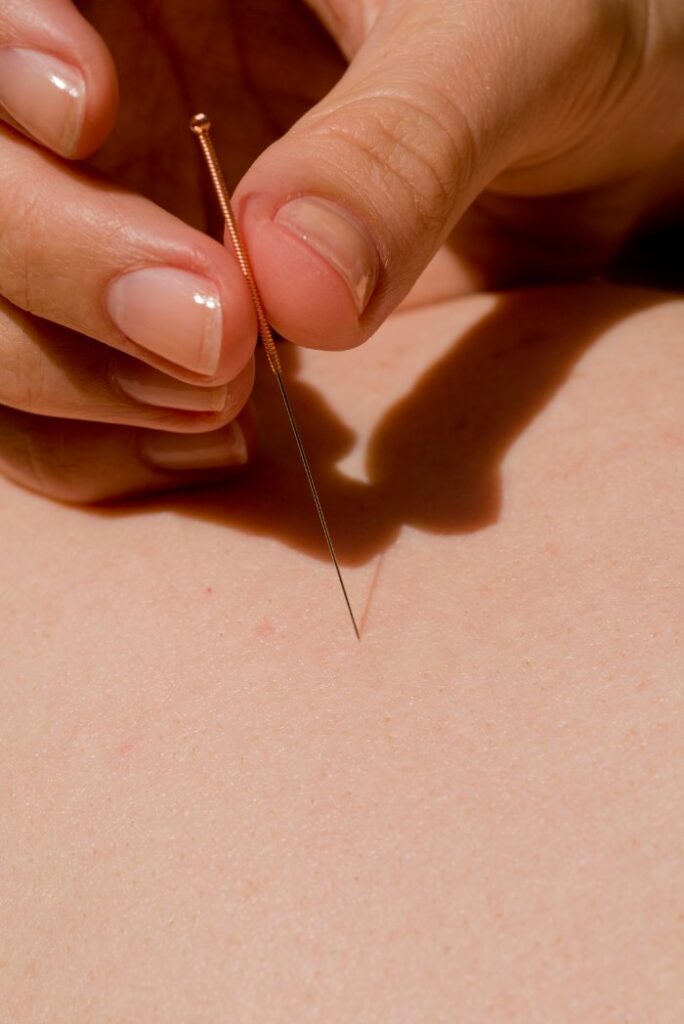 Our approach includes looking at below areas for optimal results:
Begin your journey of transformation
Improve your chances of conception by contacting us today.
What's the difference?
A Holistic approach vs. ART methods
Eastern Medicine
Treatments are safe and non-invasive. They work in harmony with the body without causing any harm and duress on the body.
No reliance on drugs. Herbal medicine is safe with no side effects, mostly plant-based medicines that gently resolve issues and increase fertility potential.
Holistic approach fills the gap left by invasive procedures, with helping to detox, reducing adverse effects of ART treatments. We help you with nutrition, sleep, anxiety, lifestyle – something western fertility clinics fail to address!
Treatments are far more affordable. Most insurance plans cover our services.
Western Treatments
Invasive procedures often come with side-effects that are detrimental to your body.
Heavily reliant on drugs (used for follicle growth and ovulation induction), aggressive treatments can cause too much strain on your organs and channels

Invasive procedures focus on clinical and medical interventions that fail to address other support areas such as nutrition, mental health, lifestyle, etc.

Treatments are expensive. High financial and emotional costs associated with them.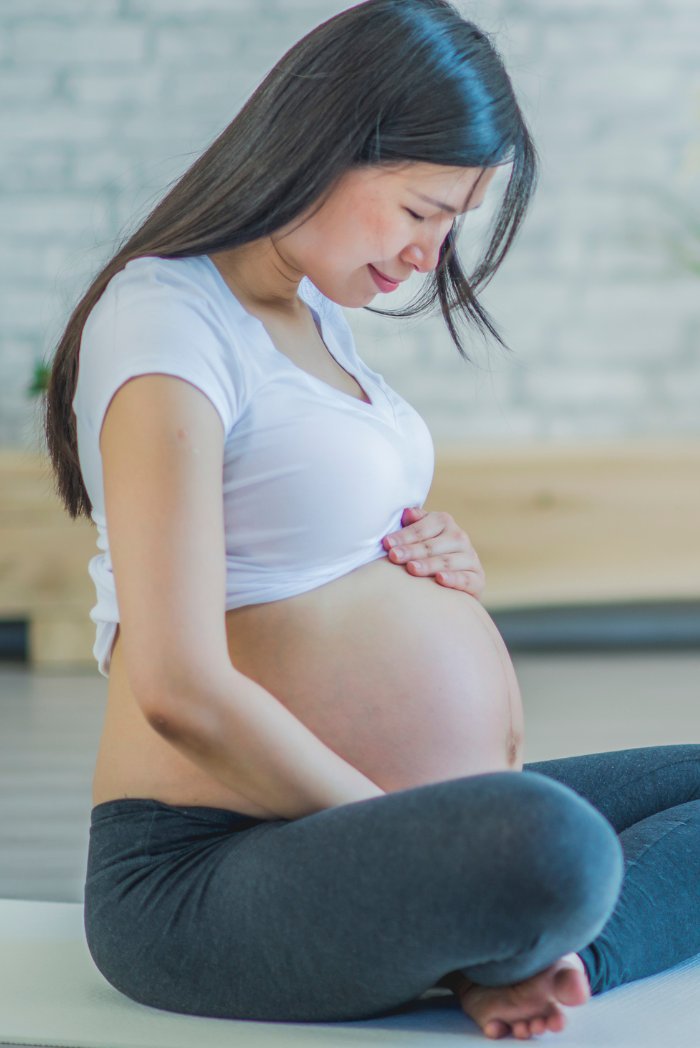 our Approach
Our holistic approach
Who you chose to work with will have a significant impact on your outcome!
No matter where you are in your journey, choosing a holistic approach to fertility and wellness will certainly boost your chances of success.

Choose a holistic approach to fertility and begin your journey of transformation.
Begin your journey of transformation
Improve your chances of conception by contacting us today.
our process
What to expect from your sessions
Free initial consultation 
You are invited to book a free 15-minute phone consult with Sanjana Asnani at White Birch. It's a chat between yourself and the practitioner to discuss about your concerns and how we can help you with your condition. If all goes well and you decide to come in, here is what the first appointment will look like.
Assessment and first treatment session 
It all starts with an intake session, where the practitioner will ask you questions about your health. Some questions may seem unrelated to your present condition, but they will give the practitioner an insight into what's going on in the body. At the end of the intake, the practitioner will ask to look at your tongue and feel your pulse. The tongue and pulse are reflective of your organ health. Based on these parameters, the practitioner comes up with your unique diagnosis. They will share with you their findings and give you suggestions regarding food and lifestyle to help with your condition. 
  
The intake is followed by a treatment session of 30 minutes. Each patient's treatment plan is tailored to their unique diagnosis. Your practitioner may also suggest herbal medicine to be taken alongside Acupuncture treatments. Herbal medicine is safe, with no side effects and effective at the same time. We will also advise you on the number and frequency of follow-up treatments needed to resolve your condition. 
Follow-up sessions 
You will be returning to our clinic for follow-up treatment sessions. The frequency depends on your individual needs but we aim to resolve your issue as soon as possible.
Frequently Asked questions
Begin your journey of transformation
Improve your chances of conception by contacting us today.
About
Sanjana Asnani
In the world of health, every practitioner brings something different to the table. I started on my own personal fertility journey 17 years ago. Back when there were very few fertility clinics and when assisted reproductive technology was not as sound and advanced as it is now. In 2006, I developed sub-health conditions and was diagnosed with endocrine and hormonal disorders. I describe it as 'chaos' in my body – there was no harmony.
That was the turning point for me, and I undertook the challenge to reverse my condition. I understood the reasons behind my poor health, made decisions that were aligned with my instincts, and gave my body the time it needed to restore itself. I not only reversed most of my health conditions, but I am also a proud mom to 3 beautiful children.
The journey to wellness gave me first-hand experience of healing. The experience of going through the process enables me to understand exactly what my patients are going through. When I started practising TCM over 7 years ago, I knew fully well my focus would be Fertility. 
White Birch Clinic Founding Story
White Birch was an idea for a few years before it became a reality. It is the brainchild of Sanjana. She was a practitioner for several years before starting White Birch. Her vision was to create a healing sanctuary for all with a focus on women's health.
The number of people that are struggling to find mind-body-spirit wellness is astounding. White Birch was born out of a strong desire to give these people hope.
Sanjana is the creative force behind the beautiful clinic space. The clinic has a minimalistic and organic feel, the textures, lights, and plants come together to create harmony. It was designed to have a calming and therapeutic effect the minute people walked in.
Our Philosophy
One thing that we are proud to say is – We are healers FIRST and entrepreneurs next. White Birch is an avenue for us to reach our full potential as healers. For us, it is nothing less than a mission to help anyone that walks through our doors.

That philosophy will not go unnoticed when you visit us for a treatment. Our sessions are structured in a way to not rush you, we listen and educate you on your diagnosis, we share with you information that we have acquired through experience and continued education. We talk about nutrition, toxins, lifestyle, supplements and more.

Our patients take healing into homes, families, and communities – and we couldn't be more excited.
Begin your journey of transformation
Improve your chances of conception by contacting us today.