We offer holistic healing for everyone with a detailed assessment and diagnosis. We target the root (cause) while treating the branch (symptom). Our services and treatments are tailored to the individual and their unique body type.

This is what you can expect on your first integrative health visit at White Birch.
An in-depth intake. We ask you a whole bunch of questions. Some may seem irrelevant, but they will help us to understand what's really going on.
Tongue and Pulse reading. The tongue and pulse reflect the internal conditions in the body. They are integral in confirming a TCM diagnosis.
Your practitioner will reach a diagnosis based on the assessment.
Your practitioner will also discuss the lifestyle factors that could contribute to the condition.
They will recommend a medicated diet, herbal therapies, and nutritional supplements.
If you are trying to conceive, they will offer guidance to improve pregnancy outcomes.
The intake is followed by the Acupuncture treatment and is when you slip into a blissfully calming acu-nap!
Our Services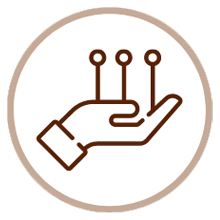 Acupuncture
Part of Traditional Chinese Medicine where sterile single-use needles serve as magic wands. They balance your Qi and treat conditions. Acupuncture can be helpful to treat a wide range of conditions – from the tip of the toes to the tip of the nose. A 60-minute acupuncture session can leave you feeling rejuvenated and healed.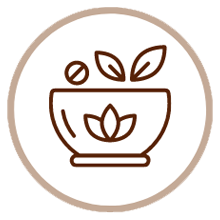 Chinese Medicine
While needles are the tool, herbals are the substance that heals. Chinese herbal medicine has been around for centuries. Its efficacy has been proved for many conditions. Herbs can be from a single ingredient or can be combined in formulations that come together beautifully to treat in the most harmonious manner.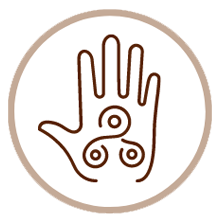 Massage Therapy
A regular visit (every 4-6) with your Massage Therapist, for the maintenance of healthy soft tissue and mobility, is highly beneficial. Massage therapy is an excellent accompaniment to Acupuncture.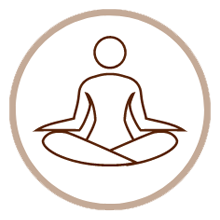 Yoga
Yoga is just as much rooted in tradition as TCM. Yin yoga honours Yin – The all-pervading feminine. It is a deep contemplative practice. The poses are meditative with more passive posters and held for longer. This discipline of yoga brings more calm and restoration than any other.
How Can We Help?
Everyone can benefit from Acupuncture and Chinese Medicine!
Fertility
Treating Infertility, boosting fertility, pre-conception care – however you put it, Fertility is our jam! We bring years of experience in the fertility space. Our holistic guidance is based on clinical case studies, what works and what doesn't. We keep up with research, technological advancements to bring you the best of both worlds
Constitutional Health
We treat many conditions like stress, anxiety, insomnia, gut health, hair loss and auto-immune conditions. Good constitutional health comes from good practices. These include balanced diet, moderate lifestyle and holistic treatments as maintenance. Our goal is to find balance between the modern lifestyle and ancient wisdom.
Pain Relief
Why live with pain when you can live without pain?! Acute pain as well as chronic pain responds very well to Acupuncture. With each treatment you will see pain reducing further, returning less often with reduced intensity. Studies have shown great results when using Acupuncture for arthritis pain as well.