What are the benefits of acupuncture for fertility?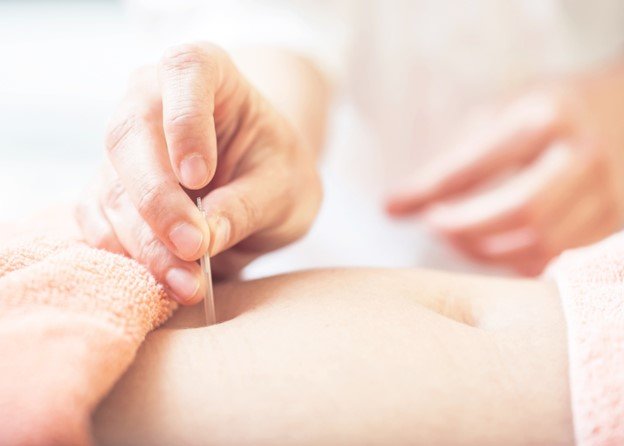 Acupuncture for fertility has been used to boost reproductive health for centuries. It is only in the last few years that Traditional Chinese Medicine (TCM) and Acupuncture have become mainstream for improving fertility. Infertility is steeply on the rise. Per Statistics Canada, the number of live births has sharply decreased in the last decade in every age group. Fertility for both men and women, starts declining in the mid to late 30's. More and more people who are TTC are resorting to IVF, IUI, ICSI and drug induced ovulation.
The reasons for the decline in fertility are numerous – from lifestyle to toxic environments. More than ever before, there is a need to address the root causes of infertility, as well as provide support in integrated models of health. Acupuncture and Chinese medicine fertility bring that much needed support.
At White Birch, we boost your reproductive health by doing an in-depth analysis of your signs and symptoms combined with your western medicine diagnosis. Our treatment approach is multi-faceted. We are not just limited to Acupuncture for fertility as a modality, we also guide you with regards to lifestyle choices that promote your overall health. You'll be given dietary and nutritional recommendations based on time honored TCM principles. We also prescribe herbal medicines that target the organs closely tied with fertility.
As part of the acupuncture treatments, we insert needles in strategic locations. There are some very powerful acupuncture points for fertility that lie on the abdomen. They benefit the underlying organs and draw qi and blood to the pelvic region. We also needle distal points that benefit the organs closely tied to fertility.
Here`s how Acupuncture for Fertility can help
Improving blood flow to your organs
Boosting Qi in the pelvic regions
Removing blockages and obstructions
Improving circulation
Regulating ovulation
Warming the uterus to encourage implantation
Improving the quality of gametes (eggs and sperm)
Calming and de-stressing while TTC
Balancing reproductive hormones
Helping the body process excess hormones from fertility procedures
Preventing miscarriages/Helping to sustain pregnancy once conceived
Acupuncture is by itself a top-notch fertility booster when trying to conceive naturally or using alongside ART (Assisted Reproductive Treatment) like IVF, IUI and such. Studies have shown that incorporating 3 months of regular fertility Acupuncture as an adjunct with ARTs increases success rates by up to 65%! You can find some of those studies here and here and here.